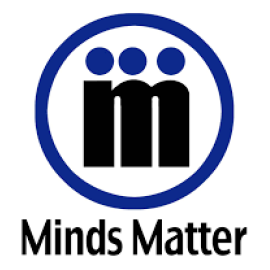 Minds Matter San Francisco Mentoring and College Prep Program (9th grade)
February 03, 2020 -
April 02, 2020
Visit website
Description
Minds Matter prepares students for college through mentorship, test prep, and soft skills training. They proudly have a 100% college acceptance rate. Students are admitted to Minds Matter as sophomores and spend three years in the program. If students are selected to participate, they will attend weekly sessions on Saturdays during the school year. Half of the four hour session is focused on classroom instruction and test prep. During the other half, students will work with two mentors.
As a part of Minds Matter, students will receive weekly 2-hour mentoring sessions, funding for academic summer programs, free SAT or ACT prep, hands-on support through the college application process, and writing, public speaking, and other soft skills development. Students must be current 9th graders and demonstrate perseverance and strong passion for attending a 4-year college (3.0+ minimum GPA).  
Apply HERE by April 1 at 11:59 PM. Two prospective family workshops will be held on Saturday, February 29th and March 21st 11:30 AM - 12:30 PM at Urban School of San Francisco (1563 Page Street). RSVP HERE. Workshop attendance is recommended but not required. Please email apply@mindsmattersf.org with any questions.