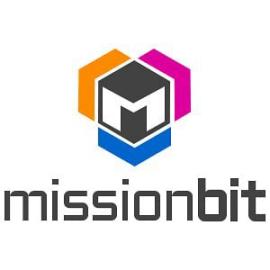 Summer Online Workshops 2020
Mission Bit
July 20, 2020 -
August 12, 2020
Visit website
Description
Learn something new and get hands-on experience with our workshops!
Our workshops are always free, and this summer they will be open to all youth- regardless of what city they live in. We are excited to offer our workshops beyond the Bay Area and hope to open doors for students from all over the US into the exciting world of computer science!
Coding with p5.js - 
July 20th, 4 PM - 5:30 PM
7th - 12th graders
Beginner Web Design Workshop - 
July 22nd, 3:30 PM - 5 PM
7th - 12th graders
Hack Your Window with Scratch
August 12th, 4 PM - 5:30 PM
7th - 12th graders
Students can head to https://www.missionbit.org/programs#workshops to sign up.